Why Illinois? #2: A Good Financial Decision
Hello! It's a very chill Sunday and I have already had a productive day: donuts and grocery shopping. So now, I'm finally sitting down to write a blog post for this week. For this second blog post of "Why Illinois?", I want to talk about a touchy subject: money.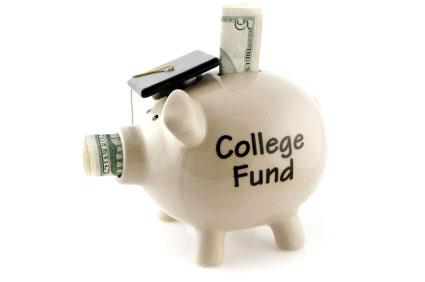 Money is a major concern for the majority of prospective college students. For a good reason! There's always a price attached, even if scholarships reduce the cost significantly. As a high school student, I looked at many out-of-state schools. Money became even more important with the associated additional fees. I did not want to be limited by one state's boundaries when there are so many excellent universities throughout the country.
So here are my personal tips (from my own experiences) for lowering college costs:
Loans: Federal loans are an easy way to reduce tuition costs. These loans offer little to no interest (depending on the type) at limited amounts. When I'm actually earning money, I'll be able to pay these loans back.
School scholarships: Scholarship offerings vary by university to encourage promising high school students to attend. I recommend asking college friends about scholarships universities offered incoming students. Illinois's University Achievements scholarship helped me choose a school because it offered me the equivalence of in-state tuition.
Company/foundation scholarships: I also recommend applying to scholarships offered by companies and foundations. In July, I shared my experiences with the scholarship I have through Cargill. Scholarships like these can provide professional development in addition to monetary assistance for college.
Internships: I can't speak about other majors, but I have found my summer internships with engineering companies to be well-paid. I've used this money to pay for my living expenses the past two years.
Study abroad: Depending on the university, study abroad can be cheaper than actually attending school in the US. I studied in Wales through an exchange program and paid tuition to my university in Wales (which was much lower). At the end of that semester, I had spent less money to study abroad and travel than attend Illinois. It was the chance of a lifetime, but I was also ready to return at the end of the semester.
One final tip on finances: The other huge benefit at the University of Illinois is the fixed tuition. Regardless of any tuition increases for incoming freshman, I have paid almost the exact same price every single semester at Illinois.
So those are my tips and why Illinois financially was the best choice I could have made. I will leave with a few loans, but I'm not in debt as much as I expected. Not to mention, Illinois gave me the opportunity to accept a good job that will pay well after graduation. I'll be debt free before I know it and I think you can be too, with all the resources offered by the University of Illinois!
For more information on financial aid, I recommend that you check out the University of Illinois's financial aid website.