You've poured over essay drafts, self-reports, and application questions for what feels like days, maybe even weeks, and there it is, in all its glory: the submit button! You check over your application one, two, three…hundred…times, and then:
YOU DID IT! Now what?
First, a little celebration is in order. Step away from your computer, do a little dance, and pat yourself on the back. College applications take a lot of time and effort, and I think it's fair to say the hardest part is behind you.
Now, as lovely as it would be to just sit back and coast until decisions arrive, let's make sure a few things are in order:
Confirm we have all application materials (not just your application!)
The application is just one of the pieces that we need before your whole file is complete and is sent into review. After your application processes, you can click on it from the dashboard of your myIllini account to access your application status page. (Note: even if you submitted your freshman application through Coalition, you still need to check your status page in your myIllini account.) This page will be incredibly important over the coming months! Your status page will show you what items we have received from you, haven't received from you, and eventually, your application decision.
The main things we need from students in addition to their application are their application fee or fee waiver and test scores from the testing agency. These items will show up in red as "missing" until they are received and/or matched to your file. If it's been a few weeks since they've been sent and these items still show as missing, please contact us. Sometimes scores might not match to your file in our system if the biographical or contact information on your tests is different than on your application. You should also continue to check back on your myIllini account throughout the process, as we will post on your application status page if we (occasionally, but rarely) need any additional information on your self-report.
Visit
If you haven't had the opportunity already, I would highly encourage you to check out our beautiful campus at some point in your application process. An important consideration in your college decision will be how you feel on the campus that you could soon call your home. What better way to discover that than to experience the campus firsthand? Plus, the foliage in the fall makes it a wonderful time to visit. If visiting isn't an option for you, I highly recommend our virtual tours—the virtual reality experience was actually created by some of our students!
Communicate with us
You'll find your admissions counselor's name on the bottom left-hand side of your myIllini dashboard. You can click on a name to open up an email that will go straight to that counselor. If you have any questions about our admissions process or the university in general, please let us know! You did a great job of navigating your application submission, and we want to make sure you have as much information as you need to navigate your next steps and upcoming admissions decisions as well.
Finish strong
If you are admitted and choose to enroll, you are then going to send your final official high school transcript, which will include your senior year grades. At that point, we will be looking to see that your senior year academic performance was consistent with the level at which you were admitted. Additionally, it is important to do well in your senior year, as many of the courses you are taking are preparation for the types of courses you will have at Illinois. So enjoy your final year of high school and finish strong! You got this.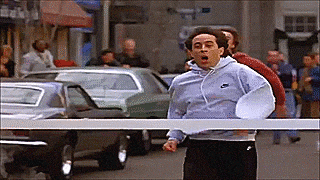 As mentioned above, if you have any questions that are specific to your submitted application or materials, please feel free to contact our office directly! Otherwise, let us know if you have any questions in the comments below.