Hello, Illini! Now that you have accepted your offer of admission to Illinois (yay!!!), I am sure you are making your way through your Admitted Student Checklist—housing included. With this blog, my hope is to answer any questions you may have about our many housing options on campus.
All freshmen are required to live in residence halls. With so many options (37, to be exact), I am sure you will find the perfect place to call home.
Illini can choose from any residence hall categorized as either University Housing or Private Certified Housing. University Housing is owned by the University of Illinois, while Private Certified Housing is privately owned and operated but certified by the University of Illinois. One option is not necessarily better than the other; it is more about your personal preferences.
University Housing
There are 24 housing options, including 11 Living Learning Communities, within University Housing. With so many options, you may feel a little overwhelmed …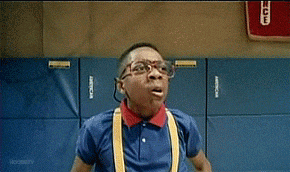 … but do not worry! University Housing has a great comparison tool that explains key features of each hall in order to help you narrow down your search based on your amenity preferences.
As mentioned above, you have the option of selecting a Living-Learning Community. These communities are located in various residence halls throughout campus and provide students with in-hall course offerings and specialized programs around a common theme.
Before making a decision, I also encourage you to make a trip to campus to view the options for yourself. University Housing offers tours Mondays through Fridays (except on holidays or university break periods) from 2 to 4 p.m. If you are unable to come to campus, you can tour these options virtually.
After looking at all of your options, you may feel like University Housing is the right fit for you. If this is the case, you will be able to apply for University Housing starting 24 hours after accepting your offer of admission to Illinois.
The priority deadline to register for University Housing is May 15. If you submit your housing contract by this date, you'll be put in a lottery that will randomly assign you a time ticket to register for housing. You'll then be able to choose from available rooms across campus. At this time, you'll also be able to set up your meal plan and state your roommate preferences. You can either room with someone you already know or choose to be randomly matched with a roommate (who could very well become your new best friend!).
To learn more about the University Housing contract process, I encourage you to browse Housing's website. They have many helpful resources, including a frequently asked questions page and videos that go into more detail.
Private Certified Housing
One of our Private Certified Housing options may also be a great fit for you. Private Certified Housing options accommodate anywhere from 4 to 710 students, and they each offer something unique, from pools to in-room kitchens to weekly housekeeping.
Just like University Housing, Private Certified Housing has a comparison tool on its website to help break down the amenities and opportunities offered at each facility so you can determine the best fit for you. Before making a decision, I encourage you to tour the Private Certified Housing options you are interested in. Tour times vary depending on location.
However, the application process is very different from University Housing. With University Housing, there's just one application for all residence hall options. With Private Certified Housing, each facility has its own application and process. The sooner you can apply to Private Certified Housing the better, because it is on a first-come, first-served basis, and some options have limited space availability.
I hope you found this information helpful. With so many options available to Illini, I have no doubt that you will find the perfect place to call home!