Hey there, Future Illini!
First of all, congratulations on being admitted to the University of Illinois. The Illini family is truly like no other, and I want to take the opportunity to welcome you all to it.
As offers start coming in from the institutions you have applied to, it is important to start narrowing down your options. A great way to narrow down your search is to visit campuses to determine which institution will be the best fit for you.
The Significance of a Campus Visit
You more than likely already know why Illinois is an outstanding university, but now is the time to witness it for yourself! When it comes to a good fit, it is critical that you visit each institution that you are considering for a new home.
Illinois offers a number of dates to get acquainted with campus and to experience what it means to be an Illini. This spring we will be hosting both Admitted Daily Visits and Illini Days. Admitted Daily Visits happen almost every day, last about 2 1/2 hours, and are smaller in size. Illini Days are large, day-long open-houses offered on just a handful of days. You can register for either option through our Campus Visits page.
Accepting Your Offer
If you plan to attend Illinois, you are able to accept your offer of admission within your admitted student checklist. This checklist can be accessed through your myIllini account. In order to enroll at Illinois, the deposit will cost $150. Students who qualify and applied using a fee waiver will not be required to pay the enrollment deposit.
Although the deadline to accept your offer is May 1, there are several advantages to accepting your offer sooner. For instance, you will be able to set up your new student registration appointment (where you'll meet with you academic advisor and select your fall courses) earlier than your peers. You will most likely want to select your fall courses ASAP in order to avoid classes during less preferable hours of the day, like 8 a.m. or 6 p.m. (although some students do prefer these time slots!).
Some other benefits of accepting your offer sooner rather than later include starting your housing selection process early, arranging any possible travel plans, and the ability to start connecting with other students and even faculty on social media.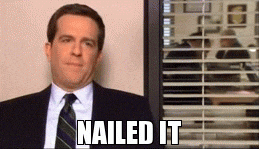 Why Choose Illinois?
There are plenty of reasons to choose Illinois, one being its unique culture. Illinois boasts a vibrant campus with one of the most diverse student compositions in the Big Ten. Our students bring a wide variety of talents, traditions, and perspectives to campus. With a student body totaling over 45,000 in one location, there is truly never a boring day on campus.
Regarding campus, a perfect balance exists between modernized buildings and historical architecture that makes it feel timeless. Illinois is constantly evolving, with a variety of academic buildings, apartment options, and restaurants added each year. Due to the opportunities and resources available, Champaign is one of the fastest-growing cities in the nation.
The most paramount feature that makes Illinois so excellent, though, has to be its community of students, faculty, and alumni. Our phenomenal reputation is built upon the innovation, creative solutions, and talents that our students continue to bring to campus every year. Our alumni and faculty consistently provide resources to positively impact society. The proof is in the pudding: Take a look for yourself on our Illini Success website to see the great things our alumni are doing.
Once again, congratulations on your admission. If you have any questions or concerns, feel free to leave a comment or give our office a call. But for now, go ahead and celebrate, and know that our admissions staff is right beside you celebrating as well!