Awww yeah! If you're reading this, it means you just got some really awesome news. Allow me to be the first to say WELCOME TO THE ILLINI FAMILY!
This is you right now: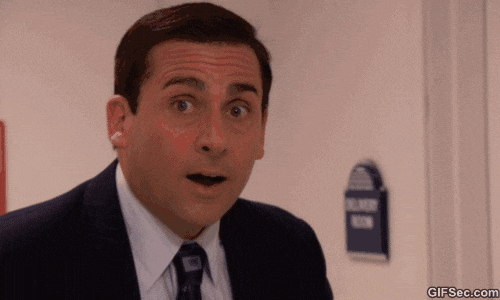 This is the entire admissions office right now: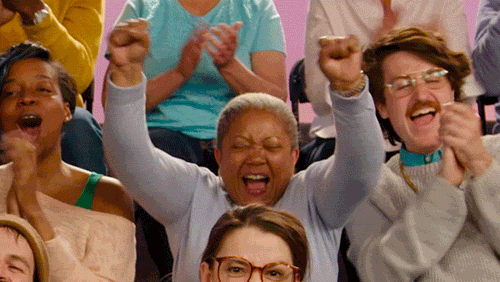 Honestly, we are so proud of you because we had one of the most competitive applicant pools we've ever had. So take a moment and really let this sink in, because all of your hard work—not only through application season, but also from the past four years—has finally paid off.
BUT! Now comes another step in the admissions process: what to do after you're admitted. Don't fret, I'm here to walk you through the process. In fact, if you log into your myIllini account, you'll get access to your Admitted Student Checklist, which will outline everything you need to do before school starts in the fall.
The very first task on the checklist will be to accept or decline your offer of admission. If you've visited campus before and you know Illinois is your top school and you're gung-ho about becoming an Illini, you can accept your offer on the spot and continue the Admitted Student Checklist. However, a lot of students may not be ready to do that yet. I always encourage students to visit a campus before you accept your offer. You can check out our visit options by clicking here. I know many of you might not be able to attend a campus tour or make the trip to campus, and that's okay! We have Self-Guided Tours and Campus Photo Tours available on our website, too.
Once you accept your offer, the next step is to claim your NetID and password. Your NetID and password is what you'll use throughout your next four years at the university to get access to various campus resources. To do this, you need your Activation Code and University Identification Number (UIN), both of which are available when you log in to myIllini.
After you claim your NetID, you'll have access to the rest of the Admitted Student Checklist. More information will be shared on the checklist, and there will be more for you to complete as we get closer to fall. Through the checklist, you'll eventually be able to check on your Financial Aid, setup billing/payment options, submit a housing contract, and register for Summer Registration (where you'll schedule courses).
I'm sure you still have a lot questions, because this is a lot of information to process: being admitted, weighing your options, completing next steps, etc. I want to give you a couple more links so you can find any additional information you need. Check out the Admitted Student page on our website and Zoe's blog detailing every aspect of the Admitted Student Checklist. As always, feel free to contact me or the Office of Undergraduate Admissions if you have any questions or concerns, and once again, congratulations, future Illini!