Once you've been admitted to Illinois, the next big question on your mind is probably, "Where am I going to live?"
Let's take it one step at a time. At Illinois, there is a one-year on-campus residency requirement for all students.  Yes, it's a requirement… But, when you have 38 options for on-campus living, I know you'll be able find the best fit for you.
Let's break this down:
The two main categories of housing options at Illinois are University Housing and Private Certified Housing. The names say it all: University Housing is owned by the University of Illinois, while Private Certified Housing options are privately owned, but certified by Illinois as safe for students to live in.
University Housing (UH):
Within University Housing, there are 24 housing options to choose from. This sounds overwhelming, but never fear. They have a great Comparison Tool that breaks down the main features of each hall and helps narrow your search. Approximately 75% of incoming students will choose University Housing as their home for their first year on campus.
The University Housing application will open 24 hours after you accept you offer of admission through your Admitted Student Checklist. The priority deadline to register for housing is May 15, so you have plenty of time to register. There's not necessarily a benefit involved in applying early. Each student that applies by May 15 will be put in a lottery that will assign you a time ticket to register for housing at some point in the summer. You will then have the ability register for the exact room you want within a residence hall!
Through University Housing, you have the option to live in a single-gender, co-ed, or gender inclusive housing option based on your personal preference. This is something you can also explore through the Comparison Tool. When you apply for housing, you have the option to live with someone you already know or to be randomly matched with a roommate/potential new best friend!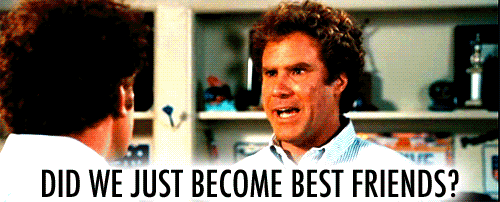 The University Housing website has a series of short videos to explain further the housing application process in greater detail as well as an FAQ page that should be able to help answer the remaining questions you may have.
A fantastic option to consider within University Housing are our Living Learning Communities (LLCs). Currently, there are 11 unique options to choose from. This year, a new Business Living-Learning Community has been added to campus! Don't worry if you're interested in this LLC but aren't a Business major. The opportunity is open to all incoming students. If you are interested in an LLC, you will indicate your interest on your housing application.
If you're planning ahead and will need to stay in University Housing over one of the breaks throughout the year, you have the option to do so. You will need to apply through University Housing closer to the break. There are a few fees associated with doing so.
To make the right choice for your first year on campus, I definitely recommend coming to campus to tour the different housing options available to you! University Housing has drop-in hours throughout the week to tour various residence hall rooms. However, if you're unable to come to campus, you can explore the housing options online through virtual tours. University Housing can also be reached at housing@illinois.edu if you have any additional questions.
You'll feel like you're on your own personal episode of House Hunters!
Private Certified Housing (PCH):
Your second housing option is Private Certified Housing, which offers a wide variety of unique housing options for students to choose from. Housing options through PCH accommodate anywhere from four to 710 students!
Private Certified Housing provides a wide range of options and amenities for students. They vary from cooperative housing where students share the responsibility for their own cooking and cleaning to options that have cleaning services or indoor pools! They also have a Comparison Tool on their website to help break down the amenities and opportunities offered.
One big difference compared to University Housing is when to apply. The sooner you can apply to Private Certified Housing the better, as each housing option has their own application process. If you are interested in a Private Certified Housing option, I would recommend looking into those options now because some have limited space. For instance, Brown House on Coler only houses 4 men on campus each year!
Like University Housing, I definitely recommend coming to visit the Private Certified Housing options you are interested in. The tour times vary for each housing option. If one of the listed tour times do not work with your schedule, you can email the location you are interested in directly to schedule a time to tour.
That was a lot of information, but hopefully this provides some clarity when making your housing decision. With almost 40 options to choose from, I know you will be able to find the housing option that makes Illinois feel like a home away from home!