Depending on whether this is your first or last child about to embark on their college adventure, your reaction may range anywhere from this: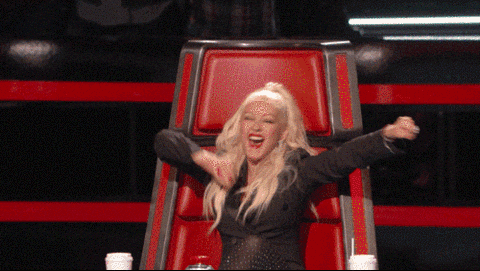 to this: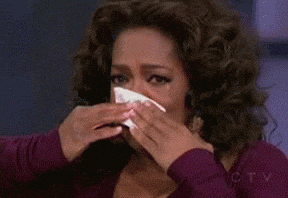 Regardless of where you're at (or if you're somewhere in between), your child has been admitted and you deserve a big congratulations! This is such an exciting time. Between the applications, essay writing, and (im)patiently waiting for decisions to be posted, it's been a long process.
So, let's break down the next steps your child needs to take before enrolling on campus.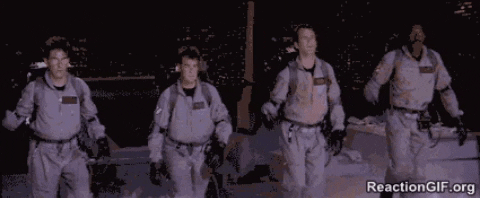 First and most important, your child will need to log in to myIllini in order to access their Admitted Student Checklist. This provides a personalized list of everything your child needs to complete before classes start in the fall. You can view a static version of the checklist on our website, and I'll provide some helpful tips regarding many of its steps below.
 Accept/Decline
First things first: Accept or decline the offer of admission. Your child can do this within their myIllini account, and it needs to be done before moving on to other steps. The last day your child can accept their offer of admission is May 1.
Pro Tips:
Did your child pay our application fee even though they qualify for a fee waiver? Have your child's counselor send a fee waiver form to us now. This will waive the enrollment and housing fees as well, so it's still worth sending in.
Before your child accepts or declines their offer, come visit us! Starting in January, we'll have visit days specifically for admitted students. Whether your family has been to campus before or not, visiting as an admitted student can help your child decide if this is the right fit.
 NetID & Computing
Your child will need their University Identification Number and the Activation Code to set up a NetID and NetID password. Both pieces of information can be found in myIllini.
The NetID is something your child will use very frequently on campus. It doubles as a university email address, so it needs to be something easy to remember—and not embarrassing!
 Financial Aid
If your child hasn't filled out the FAFSA (Free Application for Federal Student Aid), I encourage them to do so now. Note that financial aid packages will not arrive with their notice of admission. This information will arrive in February or March.
If you have questions about Financial Aid, you'll want to contact our Office of Student Financial Aid.
 Housing
As a freshman on campus, your child is required to live on campus—but they have plenty of options! The two types of housing are University Housing (owned by the university) and Private Certified Housing (privately owned and operated but approved by the university for all students).
The priority deadline for University Housing is May 15, so if your child decides to go that route, make sure they sign up by that date. The process to sign up for Private Certified Housing is unique to the specific hall you choose. If your child decides to live in a Private Certified hall, you'll want to contact that hall on an individual basis. Because Private Certified halls fill on a first-come, first-served basis, deadlines to guarantee space vary.
 Registration
New Student Registration is where your child will meet with an academic advisor and register for fall classes. Registration dates typically occur in June, and sign-up opens in March. If your child lives within 500 miles of campus, they'll be asked to come to campus to register. If they live more than 500 miles away, they'll have the option to register online.
Pro Tips:
Regardless of how far away you live, if you're able to come to campus, I highly, highly recommend that you do! It's a much better experience for your child to meet face-to-face with an advisor, check out their residence hall, and meet future classmates!
Make sure your child gets their iCard (student ID card) when they come for registration. The lines will be much shorter than when they move in during the fall, and they'll need it to check in to their residence hall. Don't let this happen to you and your student when you move them in:
 College Registration Homework
Your child needs to complete their registration homework at least two weeks prior to their registration date. It's not homework in the traditional sense; it's a short questionnaire about what goals and questions your child has to help their advisor best guide them through the registration process.
 Placement
Your child also needs to complete placement exams at least two weeks prior to registration. You can see what placement tests they're required to take on our placement testing website.
 Test Scores
If your child self-reported their ACT and/or SAT test scores, they need to have official scores sent to the Office of Undergraduate Admissions no later than May 15.
Pro Tip: In addition, any AP scores need to be sent to the Office of Admissions and Records to receive credit for those scores. IB scores need to be sent to the Office of Measurement and Evaluation.
 Final Transcript/Schedule Changes
Your child needs to send their official, final test scores to the Office of Undergraduate Admissions by July 10.
Pro Tip: Don't have your child send this before they graduate. It needs to list their high school graduation date and final grades from their senior year courses.
 Required Immunizations
Immunization forms must be submitted to McKinley Health Center by July 1.
 Disability-Related Resources
Students with disabilities must contact DRES (Disability Resources and Educational Services) to obtain assistance at least six weeks before the first day of classes.
Pro Tip: When you and your child are on campus for registration, meet with DRES then! It's a great way to utilize your time and gives you a chance to meet with them in person.
____________________________________
Congratulations again on your child being admitted … and for making it to the end of this blog post!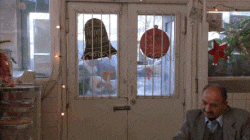 Hopefully this helps clear up any questions you may have. If not, or if you or your child have any questions in the future, don't hesitate to contact us! We can be reached at 217-333-0302 or admissions@illinois.edu.