Congrats, you are finally an Illini! Now that you've accepted your offer, you're probably wondering, "What are my next steps?"
Your admitted student checklist is about to become your best friend! You can find your admitted student checklist in your myIllini account. This will provide you all the necessary items you'll need to complete as an enrolling student—and I'm going to walk you through some of them right now.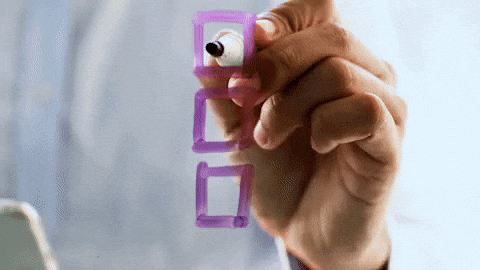 Financial Aid
Hopefully by this point you've filed your Free Application for Federal Student Aid (FAFSA). If not, go ahead and do so as soon as possible, and make sure to have it sent to us. Our school code is 001775.
The Office of Student Financial Aid (OSFA) will begin sending out financial aid packages around mid-February. If you have further questions, please feel free to contact them.
University NetID
You also need to set up your NetID and NetID password. You'll frequently use your NetID to access different resources on campus. In order to do this, you'll need your Activation Code and University Identification Number (UIN), both of which are available in your myIllini account.
Tip: Make sure that your NetID is something you'll remember. It will also act as your email address here at Illinois, so make it something you won't be embarrassed to put on any documents, resumes, etc.
Housing
After accepting your offer of admission, you'll need to wait 24 hours before completing your University Residence Hall contract with your housing advance payment or applying online with a Private Certified Housing facility. Housing applications will become available in February. The priority deadline is May 15.
Tip: Be sure you fill out your own housing survey. Don't have your parents do it for you, because they may not know your preferences as well as you think!
New Student Registration
At New Student Registration, you'll meet with an academic advisor and choose your fall classes. Dates will become available in mid-March. You'll receive an email with more information at that time, so be sure to keep an eye out for that!
College Registration Homework / Placement Exams
Registration homework and placement exams must be completed at least two weeks before you participate in your New Student Registration appointment. Both will help your advisor best advise you in selecting your courses. They will be available starting May 1.
Tip: See which placement tests you're required to take now!
Test Scores / Final Transcripts
On your application, you may recall that you self-reported your high school grades and classes. You also may have self-reported your test scores. Now that you're admitted, we need to see the official versions of both. You must have your official test scores sent to our office by May 15 and your official final high school transcripts sent to us by July 10.
Official final high school transcripts must include all grades and courses from years 9 through 12 as well as a graduation date. Note that if you're taking summer classes, you should have your transcript for grades and courses from years 9 through 11 sent to us by June 1 and your final high school transcript sent to us once year 12 grades are posted.
Tip: If you've made any changes to your high school class schedule since you applied, please be sure to submit our course change form via your myIllini account.
Additional Credit
If you took AP or IB exams, you're welcome to have them sent to Illinois in order to receive college credit. Again, these scores must be sent directly from the testing agency. AP scores should be sent to the Office of Undergraduate Admissions, and IB scores should be sent to Measurement and Evaluation.
Additionally, you need to report any off-campus collegiate work (dual credit courses). Have official transcripts sent from the issuing institution as soon as your grades are posted. Coursework that is transferable will be added to your Illinois academic record.
Required Immunizations
Be sure to complete and submit your immunization forms to McKinley Health Center by July 1. If you're an international student, you may bring your forms to campus.
Tuition Billing & Payment Options
This section allows for you to set up an authorized payer, enroll in a payment plan, or set up direct deposit. Illinois does not mail paper billing statements. Instead, we'll send an email to your Illinois address once a month reminding you to view your student account for recent activity and to make any payments by the due date.
Tip: For information regarding billing, payment due dates, and payment options, visit the USFSCO website.
myIllini Email Address
While this isn't part of your official Admitted Student Checklist, it is a very important tip! If you used an email address from your high school to set up your myIllini account, I recommend contacting your high school to ask whether or not that email address will be deactivated at the end of the school year.
If your account will be deactivated, be sure to submit the biographical change form via your myIllini account before your high school email address is shut down. You'll want to change your email address to an account you check regularly, as we will be sending you some very important information via email over the summer.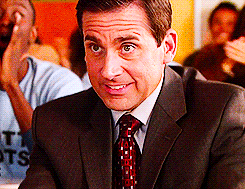 If you have any questions, feel free to contact our office or visit our Admitted Freshman FAQ. We'll be able to help guide you through any part of this process.
Again, congratulations. You are one step closer to your freshman year at Illinois!