Hi!
Are you an international student in the middle of applying or considering apply to Illinois? If so, this blog is for you! We would love to help explain or answer some of your most common application questions.
Where do I apply?
We are on the Coalition Application or MyIllini (our own application) and we have no preference for which application you use to apply.
Is there a separate application for international students?
Nope! You can use Coalition or MyIllini and follow the same application process.
What are the differences between Early Action and Regular Decision?
Early Action deadline is November 1
Benefits of applying early include priority consideration for selective majors on campus, merit-based scholarships and honors programs. You will also find out your admission decision earlier, December 14th.
Regular Decision deadline is January 5
Benefits of applying during regular decision include more time for additional standardized test taking and longer time to consider various majors. Decisions are released on March 1st for regular decision.
Am I applying to the University or to my Major?
You are going to apply directly to the program you want to study. You can list a second choice major for full consideration if you wish. We strongly recommend apply for a second choice major, especially if you're applying into one of our more competitive programs such as Engineering or Business. If you're not admissible to your first choice, you'll be reviewed for your second choice. If you're not admissible to either one, you'll be considered for all other avenues of admission. If you're admitted into your second choice or another program, you're considered wait listed for your first choice. This means that if space later opens up, we'll consider you again.
How do I pick just one or two majors?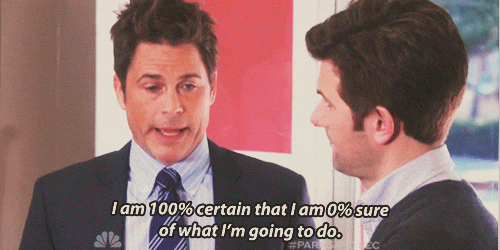 We have a great resource on our admissions page called our Program Explorer. This is a great tool for students to use when deciding between majors. This will give you the admission profile, brief explanation of the major, starting salary, graduation success, and it will also link you to related programs. This is a great feature if you are sure on one major but not sure what would be a good second option. I highly recommend all students check it out before hitting submit!
Do I need to send official documents with my application?
Nope! We have student self-report all aspects of the application…grades, test scores, activities, etc. We advise that you get a copy of your transcript when you are filling out the application, so that the courses and grades match. We will eventually ask for official copies if you are admitted and accept your offer to Illinois.
What if I don't have a GPA on a 4.0 Scale or A-F letter grades?
No worries, we understand that education systems vary from country to country. We ask that you select "Other" as your type of grading scale and enter a grading scale/conversion, even if one does not appear on your transcript. Enter your grades exactly as they appear on your transcript.
If your transcript includes a numerical to letter grading scale:
myIllini: Select the radio button for "A-F grades or numerical grades with a grading scale listed on the transcript" and enter the grading scale conversion. In the courses section, enter the corresponding letter grades.
Coalition: Select the radio button for "Letters" and the corresponding letter grades.
If your transcript doesn't include a numerical to letter grading scale:
myIllini: Select the radio button for "Other" and enter the grading scale. In the courses section, enter your numerical grades.
Coalition: Select the radio button for "Numbers." Enter the highest and lowest grade possible along with the grades you received.
What years do I self-report for grades?
We need grades/marks from years 9-11 for our application review process. We will not consider any year 12 grades or mid-term scores unless you have already graduated from high school. If your education system gives external exams, for example Indian Standard X and XII boards, IGCSE/A-levels, etc. we will need you to report those exam results in the external examination section of the application.
Some help tabs for some curriculum and countries we see frequently:
India (MyIllini Help and Coalition Help)
Do you not accept applicants from countries not listed above or on the website?
We accept applications from all over the world. We have a large and diverse campus and value students from all over. The countries listed above and on our website are where we see several applicants each year, so it is best to have their specific requirements listed. If you have questions about your country's application requirements, feel free to reach out to international-admissions@illinois.edu and we would be happy to help!
Do I need to wait to apply until I have all of my scores?
You need to have an ACT or SAT completed and scores to self-report before the application deadline. You can self-report any additional test scores up until decisions are released, so for early action by December 14 and for regular decision by March 1st.
Do I need a TOEFL or IELTS?
While a TOEFL or IELTS score is not required for freshmen admission, it is strongly recommended that you submit a TOEFL or IELTS test score if English is not your first language and/or you attend a school in a non-English-speaking country. Applicants must demonstrate strong proficiency of the English language to be admitted.
You can review our class profile to see how the middle 50% of admitted students scored on the TOEFL last year.
What if I make a mistake in my application?
If you make a mistake during the application, we can typically fix the problem. Once a student applies, either through MyIllini or Coalition, we will send you an invitation to the MyIllini portal. On the MyIllini portal there are several different change forms a student can submit when there is an error.
Biographical Change: Students will use this form if they make errors with date of birth, address, name, and personal information.
Course Change: If a student made a mistake reporting a course or a grade this form can be used. If you decide to drop a course after applying, we want to know what course you dropped and what you replaced it with, so we will ask you to submit this form.
Test Change: Students can use this form if they have additional test scores they would like to self-report after the application has been submitted.
Program Change: If you are no longer interested in the major you have selected or you didn't list a second choice major and want to add one after submitting the application, this is the form for you.
We cannot make changes to the essay or activities/honors section of the application once it is submitted, so be sure to double check your essays before you hit submit.
In some cases we may send back your self-reported academic record or external examination section for edits. Don't panic! We want to make sure we have all the correct information before we begin reviewing your file. If you have questions you are always welcome to contact us.
What about scholarships, how do I apply for those?
The application for admission is used for the few merit-based scholarships available. It is rare for international students to receive a scholarship for most majors. Additionally, The Office of Student Financial Aid has more information about tuition and fees.
Keep in mind that Illinois does have guaranteed tuition, so your base tuition rate freshman year will stay the same for four years.
I'm sure there are several other questions I'm sure you might have as you start this process or continue it. Please leave a comment below or send us an email and we would be happy to help! Good luck with the application process!
Go Illini!
Jess