I hope you all are getting excited to finish out your semesters strong and to join our Illinois community! One of the most important steps in this process that you will find on your Admitted Student Checklist is to sign up for and attend New Student Registration. This is a mandatory program for all incoming freshmen & transfer students, so you may be thinking…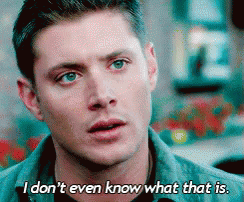 New Student Registration is a program during which you will meet with your academic advisor, register for your fall courses, meet new classmates, tour campus, and more! Participating in the program is required of all new students. If you live within 500 miles of campus, this is a mandatory on-campus program. If you live more than 500 miles from campus, you are able to participate in registration online, but you also have the option of coming to campus to join in on the fun! If you are a freshman student, most programs take place in the month of June, so keep that in mind when planning your summers. If you are a transfer student, there is one full-week of programs for transfer students May 20-24 and other programs throughout June.
On-Campus Registration:
Attending New Student Registration is an exciting step on your journey to becoming an official Illini. While registering for your fall courses is most important, there are so many other exciting opportunities during the program, as well. After you check in, you will be able to visit with many different campus departments and resources during the Campus Resources Fair. This is a great time to grab some free breakfast, ask questions you may have about campus, and get some free stuff! After the Resources Fair, you will attend a welcome presentation that includes information from the Office of Undergraduate Admissions, the Office of Student Financial Aid, and University Student Financial Services & Cashier Operations (the billing office!) This presentation will include lots of helpful information for you and your guests.
After the welcome, you and your guests will go to a college meeting during which you will meet with the academic college to which you have been admitted and learn more about college resources, expectations, etc. From there, you will meet with your academic advisor or department to discuss course offerings and your fall schedule. While you are meeting with your advisor, your guests will have separate programming to attend. You and your guests can meet back up at lunch at the Ikenberry Commons – our students' favorite dining hall — to grab some great food and ice cream before you head back to meet with your college to actually register for your fall courses — exciting! While you are registering for courses, your guests will have the opportunity to learn more about resources such as Parent & Family Programs, University Housing, and Campus Safety.
Once you have registered for your courses, you are officially an Illini student! After you have your schedule, our student staff will be able to show you around campus during campus tours or classroom tours. This is a great way to see where all of your classes are located, see where your residence hall is located, and really start to see what your life on campus will look like! Additionally, you can visit with athletics to purchase your season tickets, head to the Illini Union Bookstore to purchase some Illini gear, and get your student ID card (or i-Card)! Registration provides a full day for you to spend on campus taking care of important business while also spending some time exploring this wonderful community.
Online Registration:
If you will be participating in online registration, the way the program is conducted will vary by college. After signing up for an online program, you will receive more information from your academic college with information about how you will be meeting virtually with your advisor. During online registration, you will be able to meet with your academic advisor and discuss your academic and career goals, interests, and course options. You will register for fall courses, as well. Online registration is a great way to connect with your advisor and ask questions you may have about your academic program and campus. Be assured that you will have so many opportunities to learn more about campus resources and meet fellow classmates during Welcome Days once you are on campus in the fall!
You can start imagining yourself in your class picture now!
Next Steps:
Now you know what New Student Registration is, I hope you are excited to sign up! Once you have accepted your offer of admission, you are able to sign up for a registration program through your Admitted Student Checklist on your myIllini account. Before you attend registration, make sure to take care of these important items:
Complete your college homework and take your placement exams two weeks before you participate in registration. Both of these become available through your Admitted Student Checklist on May 1. College homework and your placement exam results really help your advisor get to know you and your interests/goals and determine what courses would be best for you!
Send AP scores and/or IB scores directly from the testing agency to campus. AP scores need to be sent to the Office of Undergraduate Admissions, while IB scores need to be sent to the Office of Measurement and Evaluation. You and your advisor will discuss your known or predicted AP/IB scores while finalizing your fall schedule.
If you have any more questions about New Student Registration, check out our FAQ page or contact or office by calling (217) 333-0302 or emailing admissions@illinois.edu.
We cannot wait to meet you this summer and welcome you to Illinois!