Are you an admitted international student with questions about next steps? Or maybe you are just confused on how to make the decision if Illinois could be your home for the next four years. I'm hoping this blog will provide some answers to your frequently asked questions and help settle some of your uncertainties about what's next.
We get asked a lot of questions this time of year, so I hope you realize that there are no silly questions. We want to be sure you have all the information you need before you make the big decision where you want to attend for four years. Once you've decided you want to call Illinois home, we also want to help answer your questions about the next steps. Here are some of the most common questions we receive (in no particular order) with some answers and tips to help you through them.
Making a Decision
What if I cannot visit campus before I make my decision?
That's okay! We have a lot of resources to connect you to campus to get a feel if this is the place for you. Check out my blog about other ways to visit campus from wherever you call home.
TIP: Reach out to a current student to ask about their experience on campus. You can email international-admissions@illinois.edu, and there are Global Ambassadors from all over the world in a variety of majors ready to help answer your questions!
What types of questions should I ask current students?
You can ask them anything that's on your mind, but I have some great conversation starters:
What advise would you give a student like me?
What do you love most about Illinois?
Why did you choose Illinois?
What was first semester of college like? What is one thing you would do over?
What advice would you give someone deciding between their final list of schools?
Decide what is important to you. Make a list of things you want on a campus and decide if Illinois checks all those boxes. Do your research and explore what opportunities are available for you during undergraduate studies. Ultimately, this decision is up to you and we want you to be happy and successful for the next four years!
Academics & Student Life
What if I didn't get in my first choice major, can I switch?
We would advise if you are wanting to switch before you enroll at Illinois to call the Office of Undergraduate Admissions and talk to an admissions counselor first. You can call us at +1 217 333 0302. If you want to switch once you are on campus, you can work with your academic advisor to come up with a plan and start that process. Some majors are easier to switch into than others, so we advise you contact us with any questions you might have about either process.
Can I double major or add a minor?
It depends, but most of the time the answer is yes! We have over 150 majors and 300 minors you can choose from. It is best if you work with your academic advisor to talk about your options and how you can fit them into your course plans.
How easy is it to get involved in research on campus?
Almost 70% of our undergraduate students participate in at least one research experience while on campus. We encourage all students to explore if this is something you want to experience while on campus. We have an Office for Undergraduate Research that is a great starting place for all our students.
Can I have a job? If so, how do I get one?
Yes, absolutely. International students are able to work up to 20 hours a week on campus. We have several resources to help you through this process. We encourage students to work closely with International Student and Scholar Advisors to make sure you are staying within visa regulations. We also have a virtual job board, which makes finding on campus jobs easy!
Next Steps
When do I need to make my final decision?
Soon! The National Decision Deadline is May 1. We will not guarantee your admission after May 1. You can log in to your myIllini account to accept your offer.
What do I do after I've paid my enrollment deposit?
Check your myIllini admitted checklist. Everything you need to know about next steps can be found there. University Housing applications and submitting your official test scores are due by May 15. Students will also need to sign up New Student Registration (NSR). If you live more than 500 miles away from campus (which most international students do ?), you can do an online registration. Each student will have different placement exams and college homework required prior to registration, so again, check your myIllini account for details on this process.
---
These are just a few of the many questions we get. I understand this is not all that you are thinking. Please reach out to us with whatever questions you have! This is an important decision and we want to make sure you have all the information you need.
We are so excited to welcome so many students to our campus from all over the world. Go Illini!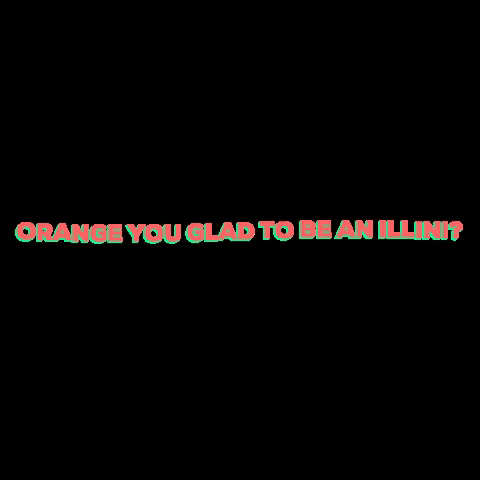 Jess