It seems like we just released our Early Action decisions, and now our February notification day is right around the corner! You may be nervous, which is understandable, but we're providing a handful of tips to prepare you for what to expect on February 28. Let's go over them!
Tip #1: Be prepared … by having your log-in information ready.
This initial tip may seem pretty basic, but you wouldn't believe how many calls we get from students who can't view their application status on the release date because they don't know their log-in. Thus, our first tip is to make sure you have this information ready before we release decisions.
Just in case you've forgotten, your account log-in should be the same username and password you've used throughout the application process.
If you are having difficulty accessing your account, you can call our office at 217-333-0302 any time between 8:30 a.m. and 5:00 p.m. CST, Monday through Friday, and we can help you out. And if you call before our release day, you'll probably have a shorter wait time. You'll also be able to access your decision right away when the time comes!
Tip #2: Be patient.
There are going to be a lot of applicants receiving their decision on February 28. Because so many people are trying to access their decision at the same time, the system may operate a bit more slowly than normal.
With this in mind, we ask that you only try to log in to your account on one device and one browser. Also, refreshing the page adds additional traffic to our system, so try to avoid refreshing the page too many times.
Tip #3: Be informed.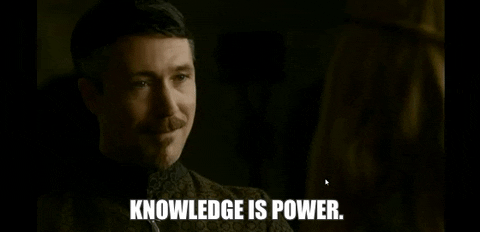 After you have successfully logged into your account and viewed your decision, you may want to check out our website to learn what your decision means. If you have any questions, feel free to start calling us on Monday, March 2 between 8:30 a.m. and 5:00 p.m. CST. One important thing to note is that we are unable to answer questions regarding admission decisions via email.
Tip #4: Be aware.
It is important to know that financial aid notification materials will not be included in your decision letter. If you do qualify for any of our merit-based scholarships, you'll receive notification by April 1. If you have any financial questions outside of merit-based scholarships, please contact our Office of Student Financial Aid.
Tip #5: Take charge.
You do not need to wait until May 1 if you know you're ready to join the Illini family; you can accept your offer of admissions immediately! Check out our recent blog post to learn more about your next steps now that you're admitted.
---
Before we go, we just want to thank you for your application and your interest in Illinois. We received thousands of applications from highly competitive applicants, so the bar has been set quite high for the class of 2024. We wish you the best of luck in your academic endeavors and hope to see you on campus soon. I-L-L!