For those looking to preview the gameday atmosphere of our Big Ten university, look no further. This year, we're offering 3 free football tickets to any student who applies to Illinois by October 15!
Yes, you read that right.
In order to qualify, all you need to do is submit your completed application and application fee (or fee waiver) before the deadline. Soon after your application is processed, you'll receive an email to claim your tickets to the final home game of the season against Northwestern on Saturday, November 30.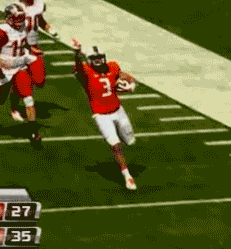 Now that you're jazzed and ready to start applying, here's a quick FAQ to help guide you through the process.
Let's start with the basics:
How do I apply?
You can apply to Illinois through one of two ways: myIllini, which is our homegrown application, or the Coalition application, which is a shared application. Even though we're on two platforms, we don't give preference based on which one you choose.
When is the deadline?
This year, our application opens on September 1 and closes on January 5. If you'd like to apply during our Early Action filing period, your application is due by November 1. (Meaning if you complete your application by October 15 to snag the free football tickets, you'll qualify for Early Action, too!)
Early Action at Illinois is non-binding. It simply gives you the best chance for admission, especially for our more competitive programs, and you'll likely receive an admission decision earlier. In addition, students who apply during this period also have priority consideration for merit-based scholarships and honors programs. Because the decision is non-binding, there is no downside to applying Early Action.
You can learn more about our dates and deadlines on our website.
What are the requirements?
The Illinois application consists of two required components:
Your online application
Your application fee (or application fee waiver if you qualify for it)
The application fee for domestics students is $50 and $75 for international students. If you think you might qualify for a fee waiver, you should talk to your school counselor and ask them to submit it for you.
Again, you can learn more about our application requirements on our website.
Now, let's dive a little deeper:
How do I self-report my courses?
When you apply to Illinois, you won't be required to submit a transcript. However, you will be required to self-report your courses. This means you'll be asked to enter all of the coursework you took up to 11th grade, as well as the grades you earned in those courses. In addition, you'll report your senior year schedule.
You need to have a copy of your high school transcript with you as you enter your courses and grades to ensure everything you're providing us is accurate. If you have questions when you're working, check out our FAQ.
How do I self-report my ACT/SAT scores?
To avoid the fees associated with sending test scores to our office, we also allow students to self-report their ACT/SAT scores within our application. During the self-reporting process, make sure you're reporting your highest composite and highest sub-scores. At Illinois, we do not superscore.
We will only view the highest composite and highest sub-scores you report. You need to have a copy of your test score report on hand when you apply to make sure you report all scores and test dates accurately. Again, our FAQ has a lot of great information if you'd like more details.
Finally, let's discuss how we review:
How does Illinois review applications?
We use a holistic review process when looking at applications. So what, exactly, is a holistic review process? We review your grades and course rigor, standardized test scores, the major you're applying to, extracurricular activities, and your essay.
If you want to read more about our review process, our website does an excellent job of breaking things down.
I hope you feel ready to apply to Illinois with this information!
If you have any other questions or concerns, I recommend checking out our Complete Guide to Applying and our applicant FAQ. You can also contact the Office of Undergraduate Admissions at admissions@illinois.edu or by calling 217-333-0302, where you'll get to speak with a friendly admissions counselor (possibly even me!).