I hope everyone had a wonderful Thanksgiving with friends and family! This is one of my favorite holidays because of all the good food that everyone gets to eat.
And speaking of food, I thought it would be appropriate to talk about all the awesome restaurants and food joints that Champaign-Urbana has to offer. This list is not complete, but it highlights the variety of food on campus pretty well!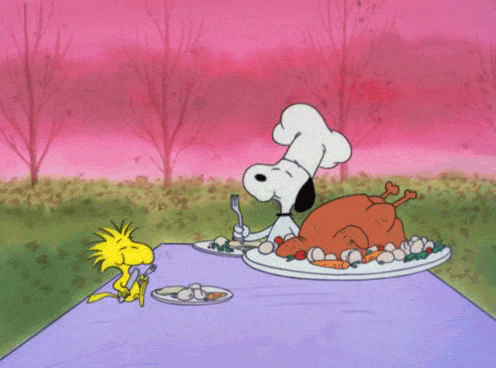 1. Himalayan Chimney
Warning: slight bias in this review! Because I come from an Indian background, at times I miss eating home-cooked meals. A trip to Himalayan Chimney solves this as they have amazing Indian dishes and desserts. Although it is a little off campus, it is worth the trip!
2. Manolo's
If you're ever craving Italian, Manolo's is the way to go! They have creative ingredients and friendly service. Not only do they have pizza, they also make savory empanadas to tempt your taste buds!
3. Red Herring
This restaurant is hard to spot, but it's located in the heart of campus. It caters towards vegetarians and vegans. They use locally grown organic produce, so you're guaranteed quality at a reasonable price!
4. Ozu Ramen
Ozu Ramen is also another restaurant that is located right on campus, so it is easy access for students throughout the week. They have a variety of ramen bowls with different spice levels. If you are ever in need of a warm meal, Ozu guarantees a hot, fresh, and filling bowl of noodles and broth!
When you visit Illinois, be sure to check out these places and comment on this post your thoughts and impressions!
'Til next time!