Hey, you did it! You completed your application to the University of Illinois! Give yourself a pat on the back. After investing a considerable amount of time into your college application, I'm sure you're wondering what to do now. Have no fear! Here are a few things you can do as you await your admissions decision.
1. Check myIllini.
After you've submitted your application, you'll get access to your myIllini account, which displays your application status. Please check this page over twice—maybe even three times—to ensure that you have completed every step necessary. Once you've received a complete status, it's just a matter of time. All of our applicants, both early action and regular decision, will receive an admissions decision in mid-February 2021.
2. Check your emails and stay in touch.
If we end up needing any additional materials for your application, we'll reach out to you via email, so first and foremost, keep an eye out for emails from us.
In the meantime, please keep us updated with any changes in your senior year schedule. We understand that these changes do happen, so we encourage you to notify us as soon as they do. You can report any changes through our course change form, which can be found in your myIllini profile. (And, if you made any mistakes when reporting courses or grades within your application, not to fret; you can also submit corrections through this same course change form.)
If you take the ACT, SAT, TOEFL, or IELTS after your initial submission, you may update us regarding these new scores through our test score change form, which can also be found in myIllini. Please be aware that the submission of these scores can be time-sensitive, and that all applicants who wish to retain their early action status should not report new scores after November 29, 2020.
3. Apply for financial aid and scholarships.
If you haven't submitted your FAFSA yet, I'm encouraging you to submit it as soon as possible. To ensure you're reviewed for all possible financial aid awards at UIUC, you should have your application submitted prior to our recommended date of January 5, 2021, and no later than our preferential date of March 15, 2021.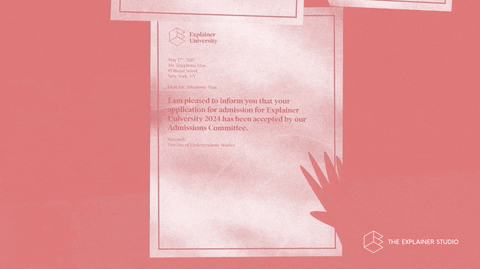 Additionally, don't forget to look into private scholarship opportunities outside of UIUC! Our Office of Financial Aid has posted a helpful list of other resources to assist in your scholarship search process. I also recommend reaching out to your high school guidance counselor and searching for additional opportunities available within your community.
4. Visit us virtually.
Although we'd love to see you in person, we'd much rather you be safe and healthy! In the meantime, I encourage you to visit us virtually as our options continue to grow. We offer plenty of virtual visit options Monday through Friday, and even some virtual visits on Saturdays.
5. Stay focused and motivated!
Although we don't use your senior year grades in our review process, we still care about how you finish your year out. If you're admitted to UIUC and choose to enroll, we'll request your high school transcript with all of your final grades on it. We want to see that you finished your senior year strong!
---
If you have any questions as you navigate the application process or as you wait patiently, please feel free to reach out to us! We're here to help and more than happy to take inquiries by phone at 217-333-0302 or email at admissions@illinois.edu.