It feels like summer has already started. I've been holed up in my apartment for nearly two months now, and I've lost track of time. Nonetheless, I need to plan what I'm going to do over the summer. Summer is a long three months, and I can easily waste it. In this post, I'll talk about some things I've been thinking of doing, and hopefully, you'll get a couple ideas of what to do as well!
Internships
I spent the last summer break interning in a research laboratory. Working in a field related to your career is a great and productive way to spend your break! You learn new and useful skills through real-life experience and get a taste of what your future looks like. Although the first few weeks might be rough, push through! The lessons you learn and people you meet are worth the struggle. Plus, you'll have something nice to write on your resume!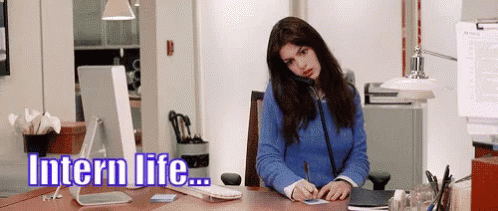 Unfortunately, because of our current situation, getting a summer internship might be tough. If you've had opportunities cancelled, I'm sorry to hear that—it's not an easy position to be in. I personally don't plan on interning this summer—travelling isn't a big interest of mine right now! However, landing myself a summer job would be a top priority given any other situation. The experience is simply too valuable.
Summer Courses
In addition to interning, I also completed a college course last summer. Using the long break to catch up on credits or to get ahead is a great idea! If you're still in high school, consider enrolling in courses at your local community college. You can knock out gen-eds or easy major requirements, which will give you a lot of breathing room in college.
However, be sure not to take too many classes! I only took one course last summer, and I spent a minimum of 3-4 hours on my coursework every day. Unlike full-semester courses, summer classes are usually crammed into a small time frame of 8 weeks. Your daily workload will be a lot larger than normal. Getting ahead is great, but you want to be well-rested for the upcoming semester.
Although I enjoyed the experience, I'm not going to take a summer course this year. I'm in a position where I can graduate on time, and I want a breather from all the schoolwork.
Standardized Tests
Haven't finished those pesky standardized tests? Need to improve your ACT, SAT, or TOEFL score? Use the summer to prepare!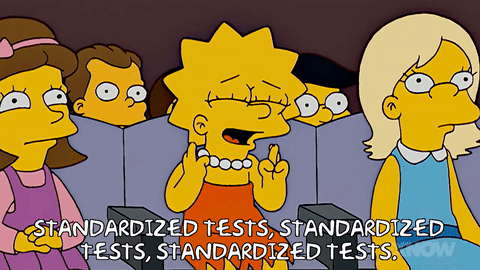 I remember using my summers in high school to do a lot of studying for the ACT. It was much easier to focus on just one thing, instead of having to juggle school and test preparation.
Unfortunately, getting into college might mean the ACT won't be the last standardized test you'll take. If you plan on pursuing a form of post-graduate education, prepare to sit through a couple more hours of filling out test forms! The LSAT, MCAT, and GRE are examples of tests required for graduate schools. Just like the ACT, you can use the summer to study for these exams.
I actually plan to start studying for the general GRE and Physics GRE this summer. I'm pretty locked in to my plans to attend graduate school, and I want to get these requirements out of the way as soon as possible. Plus, the courses I'm going to take are only going to get harder—the longer I wait, the harder it'll be to balance school and studying.
---
Although this summer isn't going be like a "normal" summer, I can't make excuses and do nothing for three months. Yes, it might be more difficult to do certain things, but there are also plenty of other activities I can busy myself with. Where there's a will, there's a way—don't waste your summer!