Last semester, I started a series of posts where I talked to someone in a particular program at Illinois. I want to add another post to this series and talk about what it means to be a James Scholar. I was admitted into the James Scholar program the second semester of my freshman year, and I love being one. Hopefully this post gives you insight into life as a James Scholar!
What is the James Scholar Program?
Named after Edmund James, the fourth president of the University of Illinois, the James Scholar program is a honors track for undergraduate students. The program encourages students to take extra steps in both their academic and extracurricular activities.
Incoming freshmen must be invited through admissions to participate in the program their first semester. If you aren't, don't worry! There are plenty of other avenues of entry. You can self nominate yourself for entry later on in your college career.
What are the benefits of being a James Scholar?
There are several benefits to being a James Scholar, but structure is my favorite one. As a James Scholar, you have to earn points every semester. Both extracurricular and academic activities can earn you points. For example, a large part of my James Scholar points have come from holding leadership positions and playing for a club sports team.
The best part about earning these credits is that you have to make a plan for them. You're not allowed to pick up points as you go—you have to have a clear vision of how you're going to earn each individual credit at the start of the semester. This forces you to structure your time so that you can achieve your goals—much better than stumbling around through a semester aimlessly!
Another perk of being a James Scholar is that you get to register for classes early. Priority registration for James Scholars is about a month before everyone else—you have the luxury of being able to pick classes at times that work for you.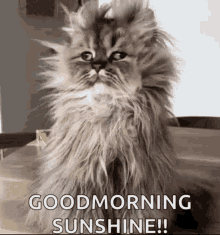 Ever since I've become a James Scholar, I haven't had to wake up before 10 each morning. Thanks to priority registration, I'm safe from those terrible 8 a.m. lectures.
Does it take up a lot of time?
It depends. If you're already participating in a lot of extracurricular activities, being a James Scholar isn't difficult. Perhaps the easiest ways to earn James Scholar credits is through clubs, intramurals, and RSOs.
Academic honors projects are more consuming. You can chose to convert a normal course into an honors course by completing an extra project in the class—doing this earns points as well. In the past, I've written essays and papers on topics related to the course but not covered by the syllabus. Although each paper was about 10 pages long, it wasn't that bad—you have an entire semester to finish it.
At the end of the day, you will be spending more time than most students on academics or extracurriculars. But, like everyone else in college, you just need to find the right balance and manage your time well.
---
Being a James Scholar is great. You challenge yourself inside and outside the classroom, sign up for classes before everyone else, and get access to plenty of other opportunities. The program is rewarding and builds you into a well-rounded student. If you're an incoming freshman—good luck! Hopefully you're one of the lucky few selected to enroll as a James Scholar. If not, don't worry—keep those grades up and apply as soon as possible!